I am always excited to see how our wonderful and amazing God answers prayers and meets needs. I participated in Food Drop 2013 at GCC-Elkhart this year, and went to the Church Community Services (CCS) food pantry where everything was delivered for distribution. While we were there, we were able to take a tour to see what happens there. I had been unaware of all of the different ministry opportunities available! They are so much more than just a food pantry, and I would encourage everyone in the area to ask for a tour to see the wonderful things they are doing in our community.
My heart dropped and my mind began to race when I learned that CCS has a severe shortage of peanut butter. The food pantry served in the ballpark of 2000 different families who came through their doors to receive assistance over 17 days last month alone. That is a lot of peanut butter. I joyfully discovered that I was not the only one whose wheels were spinning with a desire to find a way to put this basic kid's staple back on the shelves of CCS.
I have been brainstorming with friends, and we have decided to make it happen. We have arranged a deal where we can get peanut butter by the CASE at $0.99/jar to deliver to CCS. That is at least $1.49 below retail cost! Every single jar can then be placed on the shelves of the food pantry helping those who are struggling and stressing over how they're going to put food on the table and into their kids' stomachs.
I NEED YOU! We need you to help us! We need others who are willing to help stock the shelves with peanut butter! Can you donate $9.90 towards 10 jars of peanut butter for Church Community Service's food pantry? Decide how many jars you want to donate, how many you can afford to donate, and let us know! If you need time to prepare, you can make a pledge which we will collect from you when we pick up our order from the supplier. You have a few weeks to come up with it.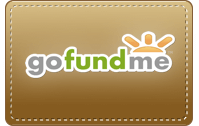 If you know friends who would love to help in this, share this link with them! If everyone who reads this would be willing to donate just ONE jar, the reach of our combined efforts could benefit quite a few families. Every additional jar will stretch our reach that much further. The sky is the limit!